Trivia
The colours of A.C. Milan during the entire history of the club are Red and black. They represent the fiery ardor of the players of A.C. Milan and the fear of the opponents. This is why one of the nicknames of A.C. Milan is Rossoneri, this literally means "red & blacks" in Italian.
Another nickname of the club is the Devil. At one point an image of a red devil combined with a Golden Star for Sport Excellence was used as Milan's logo. The club mascotte is a devil named Milanello.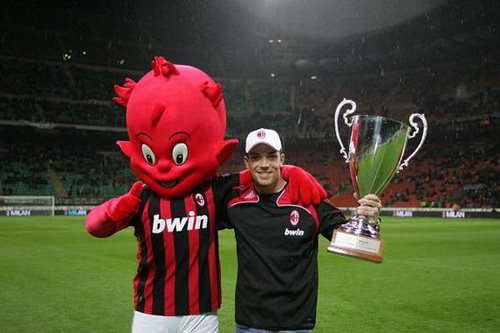 After wining 10 league titles Milan got the extra star above the logo as an award. The logo used today represents the club colours and the flag of Milan, together with the acronym ACM at the top and the foundation year of 1899 at the bottom.