Interrelated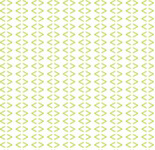 Interrelated is a business established by some of the best and most imaginative brand image and culture experts in the UK.
Interrelated is an exciting brand strategy consultancy that understands brand is about the whole business & that successful change only comes by looking holistically.
Founded in the latter half of 2009 Interrelated helps clients manage their various brand relationships to enable greater alignment, innovation and transformation of their businesses.
Interrelated likes to grow brands from the inside out, because only then can you ensure that an improved sense of relevance and recognition for the business goals is shared by the whole organisation.
Source:
http://www.interrelated.co.uk
Logos by Interrelated: